Global office employees are now leaving their home offices on their way back to the physical workplaces after a nearly year and a half long covid break - several eager and relieved, others sceptical and reluctant.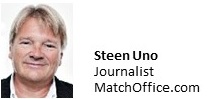 The majority of returning office employees will be or have already been offered hybrid work options - the opportunity to alternate between homework and days in the office, current global surveys are confirming.
But for many of those who have been impatiently looking forward to re-entering their office environment and getting their structured workday back, challenges may await.
Experts warn that rather many employees will feel the transition back to an everyday way of life mentally rougher and demanding than when they went to work from home a year and a half ago.
Although many companies have designed new post-corona custom office spaces - fewer desks, demarcated work zones, hotdesking, etc. - several office workers fear reunion with the noisy, distracting open space environments.

Poor social shape
"Returning to their office spaces, many will feel that they enter a foreign world - feel a strange kind of fatigue and may have difficulty concentrating," Danish work psychology specialist Einar Baldvin Baldursson states.
"That's because our social fitness has dropped and changed a lot after many months of homework. Our normal social muscles are in a sad state due to lack of exercise."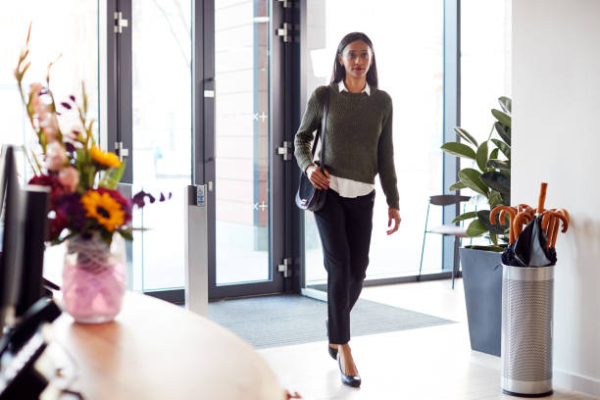 Experts warn that many employees will feel their transition back to an everyday way
of life mentally tougher than when they went to work from home 18 months ago.
Photos: iStock


He advises returning office workers to initially turn down the efficiency and allocate the necessary time and patience to their conversion process.
"Employees should give themselves time to find the formula and remember how they worked before the lockdown. Or they risk stress unnecessarily. We have to make a compromise between tradition and the future because homework has taught us a lot," Einar Baldvin Baldursson adds.

Stressors
That workday once more is on change can create uncertainty and stress triggered by health anxiety, social anxiety, financial anxiety, difficulties in handling insecurity, change and restore the balance between work and private life.
Social anxiety is a normal post-pandemic reaction. Many have been isolated during the pandemic and may feel out of step with basic social skills. Having to be present again during a hectic workday in the office might feel overwhelming and exhausting.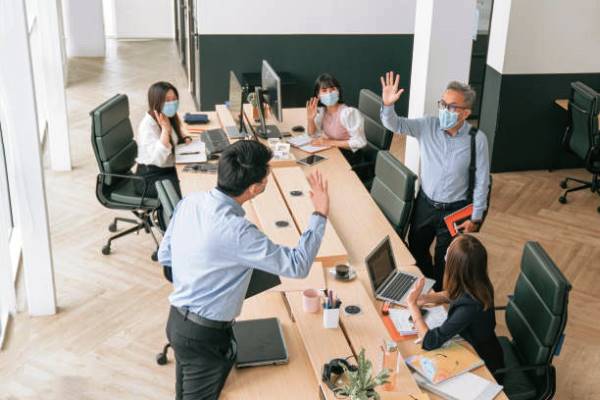 Returning to their offices, many will feel that they are entering a strange world. They
might feel a kind of fatigue and have some difficulties concentrating, a Danish work
psychology specialist states.


Employees can advantageously remedy the worst stressors with planning. Think about how it will affect their routine to return to the office space and map out what to do to make the process less stressful.
Plan your weekly schedule. Make sure to prioritize your well-being, including sleep, a good healthy diet, exercise and time for yourself, your leisure activities and hobbies.
Grant yourself a free space, a mental cushion to handle the impending changes. Consider which resources that you may need - e.g. clothes you feel comfortable wearing.

Expert tips
Overall, experts advise companies to reopen their office environments and areas gradually, in stages, possibly through rotation schemes - to ensure employees a calm restart in harmony and reduce the risk of infections.
First and foremost, managers should meet their returning employees with clear communication and planning to convince them that the post-corona management and work processes are in control.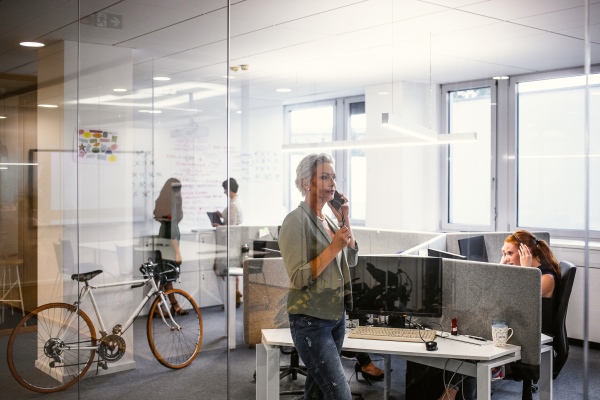 Experts advise companies to reopen their office environments gradually - possibly
through rotation - schemes to ensure employees a calm restart reducing the risks
of infections.


It is important to remember that not all colleagues in your office are vaccinated. Maybe, some of them are suffering from the pandemic physically and mentally. Some may even have lost a relative or acquaintance.
Five useful tips to help you get safely back to your office workday:
● Begin your first day of work by assembling your team for a walk & talk
● Plan a structured work schedule - without your homeworking breaks
● Grant yourself the sufficient, necessary time to get up to speed again
● Adhere to distance rules, but remember to resocialize with colleagues
● Negotiate a hybrid work deal that allows you to work from home also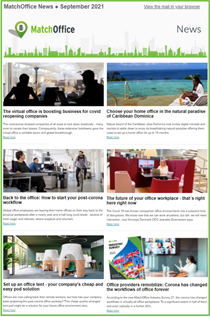 Read more:
Forbes.com: How to prepare for the return to work
Montrealgazette.com: Back to the office: How will it work
Psychologytoday.com: How to Manage Anxiety About Going Back to the Office
Grandforksherald.com: Heading back to the office - here are some tips for adjusting