OpenAI's new text writer ChatGPT has taken the digital world by storm. But the market can offer a series of other effective AI text generators that can contribute to your company's daily content marketing and chatbot needs.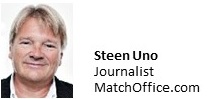 Artificial intelligence (AI) and algorithms have already, for several years, automated various business processes in the construction and pharmaceutical industry as well as systematized legal documents, financial analyzes etc.
But now, a new generation of AI-based software is emerging, which can create creative, conversational text, answer questions, copy, draft essays, debug codes, and generate stories in a few seconds.
The brand-new chatbot uses AI, Natural Language Processing and Natural Language Understanding to comprehend and respond to human speech.
When an AI text generator confronts with keywords about a text topic, tone, length, etc., the software quickly starts to scan the Internet, gathers information it deems relevant, and uses Natural Language Processing to generate a piece of content in a few seconds.

Requested
Not unexpectedly, companies are ready to embrace the hyper-efficient text generator that can provide them with cheap intelligent, digital customer service 24/7 and systematize and boost greater engagement among customers and users.
According to a recent US study, 33% of responding marketers already use artificial intelligence and machine learning software to generate content because these tools are faster and cheaper than copywriters.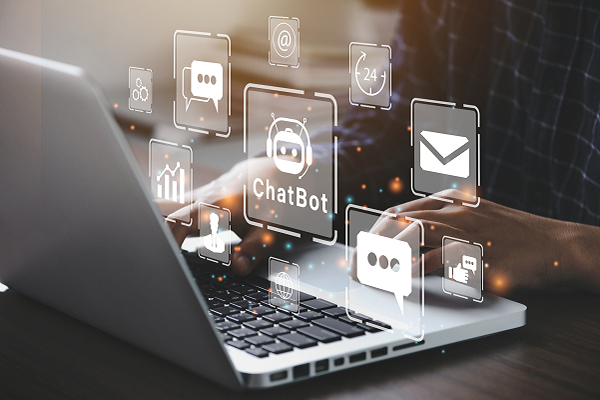 The new AI content generator masters delivering creative drafts and base content
in large quantities but can´t reason, derive, conclude or interpret a given context.
Photos: AIgeeked.com & iStock

"However, it would be completely wrong to think these new technologies can replace your employed copywriter. They are still far from that," director and founder of the Los Angeles marketing agency National Positions, Bernard May, says.
"AI generators are incapable of reasoning, inferring, correlating, inferring or understanding your context. For now, we can use them to sketch and deliver creative idea drafts and to produce base content in huge volumes.
But we have only just seen the first young seeds of the AI content generation spring into flower and can now anxiously await where it all grows from here," Barnard May emphasizes.

Among the best
Already today, the market abounds with hundreds of AI text generators of varying scope and quality, which makes it a jungle to navigate through and find the right one for your company's purpose.
But here is ten effective content software which in global studies repeatedly highlight and designate as being among the market's currently best:

Perhaps the market's best overall AI text generator for writing original texts, sentences, paragraphs, headlines, ads etc. Equipped with more than 50 various writing templates and can generate content in over 25 languages.
Prices: Starter Mode $29/month, Boss Mode $99/month

Powerful for content optimization, designed to help businesses respond appropriately to customer expectations with four features that allow them to turn keywords into copywriting texts in record time.
Prices: Solo $14.99/month, Basic $44.99/month, Team $114.99/month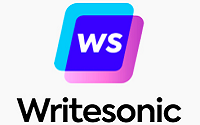 AI text generator offering authors, entrepreneurs, bloggers and others the opportunity to quickly create SEO-optimized content, ads, sales texts, social media posts, blogs, essays, emails, reports, e-books and much more.
Prices: Free Trial $0/month, Long-form $12.67/month, Custom Plan Team On request

Recognized as one of the market's most advanced AI-based content platforms with +90 robust tools and templates, incl. eight specially tailored to generate sales texts based on the most popular templates.
Prices: Free $0/month, Pro $36/month, Enterprise On request

Don't waste time writing drafts over again - enter your topic or an idea for a headline and let WordHero take over and generate blog posts, website texts, social media posts, Facebook and Google ads, etc.
Prices: Pro $49/month, $348/year

A powerful tool to support companies and e-commerce to create marketing content in a few minutes. Write and launch SEO-focused product descriptions that beat the competition and convert to new customers quickly.
Prices: Starter $19/month, Professional $59/month, Start Up $299/month

A new platform with an easy way to create and distribute customized content. 40+ AI templates, incl. various unique features that stand out from competitors, e.g. opportunity to interact directly with content creators.
Prices: Essential $23/month, Growth $47/month, Pro $89/month

Functional AI content generator that streamlines your writing and image generation process from ideas and keywords to entire campaigns. In addition to blogging tools, it provides freestyle writing, headline analysis and proofreading.
Prices: Starter $24/month, Growth $49/month, Enterprise On request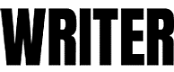 Industry-leading AI copywriting platform that creates original premium content for your business. With Writer, you can easily create impactful textual content. Supports to scale the company's content without devaluing your brand.
Prices: Free trial $0/14-day, Team $18/month/user, Enterprise On request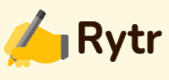 Combines AI with Natural Language Processing to deliver the accuracy and expertise that makes your words shine. Scan thousands of articles, notes and documents to generate effective and fast results.
Prices: Free plan $0/month, Saver plan $9/month, Unlimited plan $29/month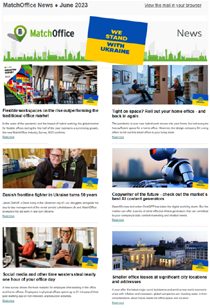 Read more:
Aigeeked.com: 23 Best AI Text Generator Tools For 2023
Forbes.com: How marketers can use AI for content generation in 2023
Digitaltrends.com: How to use the AI chatbot that's changing everything
Forbes.com: AI content generation won't replace humans but make them more powerful