Global demands for office spaces are again rising after a year and a half of the corona crisis with drastic lease declines. The world's leading office providers now expect approx 10% larger office rental compared to 2020.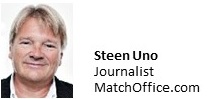 After rather dramatic drops in last years´ global office rentals at an average of 35%, the market is now showing visible signs that rental activity is once again rising around the world.
The world's largest commercial real estate company CBRE expects growth in global office rental of approx. 10% in 2021 compared to the last crisis year, according to a new report.
In Global Midyear Real Estate Market Outlook 2021, the giant predicts that the demand for office leases will increase significantly this year, primarily with companies in the technology sector.
By next year, CBRE expects rental rates in Europe and the United States to accelerate, especially in the pharmaceutical and biotech industries and in companies in the manufacturing, energy and technology sectors.

2019 level
"The global office companies are currently in the process of implementing new workflow strategies, and their hybrid workplaces will encourage increased collaboration on all sides.
Although we see companies not wanting to renew their leases, we expect demand to keep pace with the rest of the year, so leasing activity in 2021 will be closer to the 2019 level," CBRE senior vice president Bryce Terveen states.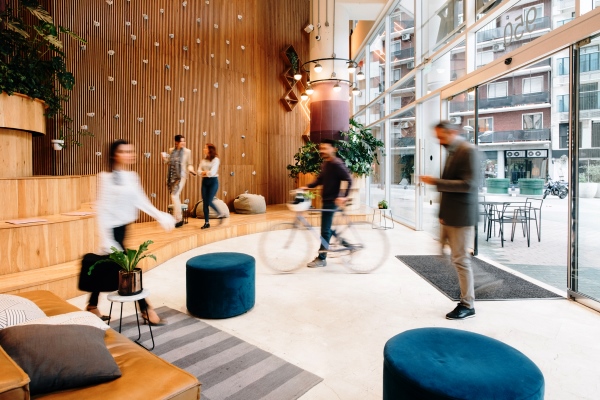 Upon a dramatic 2020 drop of an average of 35% in the international office rental
industry, the market shows signs that rental activity is rising globally again.
Photos: iStock

In the last months of the year, CBRE expects to see more and more office workers wanting to return to their physical workplaces, which companies have upgraded with a sharpened focus on well-being.
Also, CBRE takes it for granted that the demand for flex office spaces and office environments will increase significantly. Offices will update to match employees' post-pandemic needs for new collaborative spaces and IT technologies.

Vacancy rates
Setting up for a return, companies realize they might need to entice their employees to come back with redesigned amenity-rich headquarters and office spaces.
In the second half of 2021, the demand for premium office space - with amenities and perks such as custom-built lounges, game rooms with ping-pong tables and football, convenient outdoor spaces etc. - has been rising in global main cities and metropolitan areas.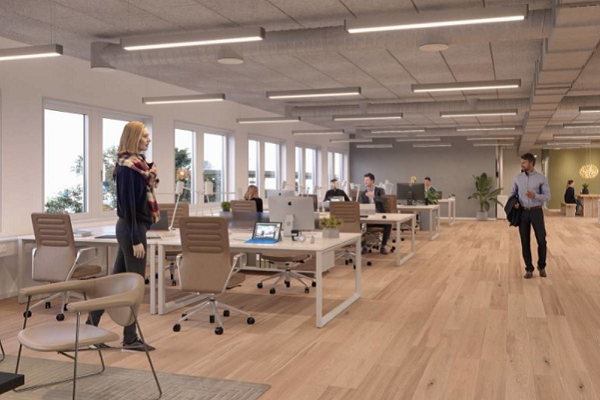 Global business brokers predict that the regained market optimism after the corona
crisis could bring rental activity in 2021 up to the 2019 level. Photo: cbre.dk


New York's Manhattan experienced August this year as its busiest rental month since January 20 with 2.45 million leased office square feet - according to Colliers, the fourth month in a row with increased rental rates.
Nevertheless, New York City office vacancy rates still were at a 30-year high of 18.6% in November. In other U.S. cities, the office markets struggle just as hard with the aftermath of the pandemic, with San Francisco vacancy rates averaging 21,2%, Atlanta 22.6%, Dallas 25,3%.

European optimism
Despite the various national developments during the corona crisis up through 2021, office vacancies in the European city centres have generally proved to be the lowest in several years, averaging 4-9%, and demand has remained level.
Overall, the European office space markets at the end of 2021 show predominantly optimistic trends with November 2021 vacancy rates in Amsterdam 8.3%, Berlin 7.3%, London 12.6%, Paris 10.2%, Stockholm 8.0%, Copenhagen 9.5%.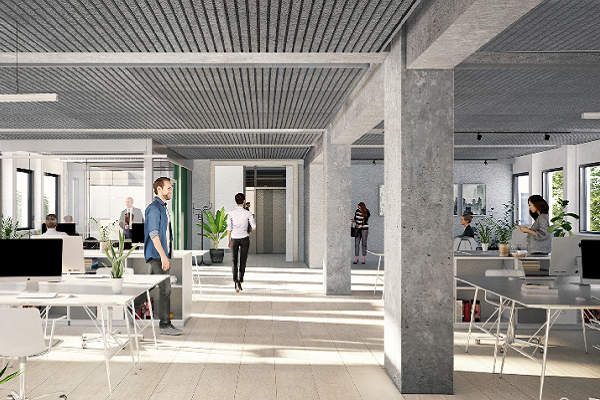 Despite companies' still many home-working employees, international office rental
markets are gaining momentum, especially regarding well-maintained properties in
popular locations. Photo: lintrupnorgart.dk


In Scandinavia, leading Norwegian business brokers regarding the period 2021-23 calculate with an increase in rental prices for modern and newly built office premises in central Oslo and the city's central business districts of 10-12%.
In Copenhagen, the sqm prices of vacant office leases in the most expensive and attractive city areas are increasing - on average four to six per cent compared to the 2020 level. ●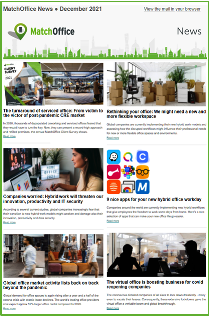 Read more:
CBRE.com: Global Midyear Real Estate Market Outlook 2021
Businesswire.com: New report reveals that the CRE industry is in recovery
Commercialobserver.com: Manhattan Saw Strongest Month of Leasing in August
Mansionglobal.com: CRE faces a long road back to normal even as workers ease back