Supported by several sponsors in his network, MatchOffice CEO Jakob Dalhoff, based in Lviv, succeeded in inviting 115 Ukrainian scouts on a 10-day holiday trip to Copenhagen, including a joyful international event.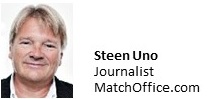 During the summer holidays, 115 scouts aged 11-17 from war-torn Ukraine got a much-needed break from their unsafe everyday life with ten days of entertainment and experiences in Copenhagen.
The youngsters from Ukrainian AUG & NOSU scouting organizations came to Denmark on the initiative of MatchOffice founder Jakob Dalhoff, who lives and leads his digital rental platform in Lviv in the western part of Ukraine.
Immediately after the Russian invasion of Ukraine on February 24, he started gathering resources via his extensive professional and private networks, which in various ways have helped Ukrainian children and teenagers at a distance from the horrors of war.
During the first war weeks, Jakob Dalhoff succeeded in sending 30 children from orphanages to a safe environment in Italy. In June, he crowned two months of hard work by fully financing 115 Ukrainians' holiday stay in Copenhagen.

Sponsorship contributions
"Our Ukrainian guests' stay in Denmark was ensured by very nice network donations from many Danish Rotary clubs and thanks to several individuals, mainly within the Danish real estate industry.
We also owe a huge thank you to the Danish scouts in DDS and YMCA. Without their goodwill and cooperation, it would not have been v to delight our Ukrainians with this experience," MatchOffice CEO Jakob Dalhoff says.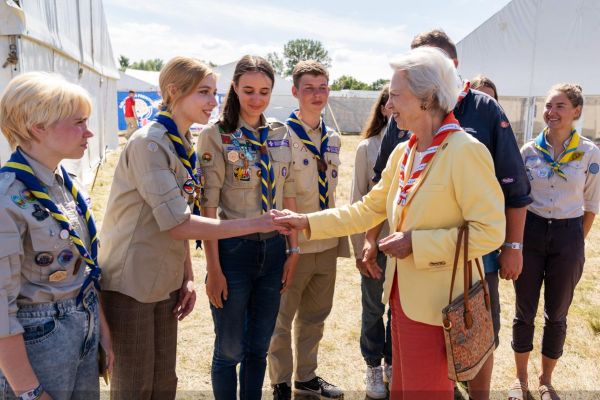 Contributions from many Danish Rotary clubs and individuals enabled MatchOffice
to invite 115 Ukrainian scouts on a Danish summer break - here, a couple of them
greet the Danish scouts' patron, Princess Benedikte.

The Ukrainian guests of MatchOffice and sponsors arrived in July-August in two groups to participate in the Nordics' largest scout camp, Scout Camp 2022, near Copenhagen, together with 32,000 other scouts from 37 countries.
The young scouts were welcomed warmly to Denmark with a harbour cruise in Copenhagen's canals, a welcomed visit to the amusement park of Tivoli, and other excursions.

Empathy
"To a large extent, Ukraine's children and teenagers are severely affected by the anxiety and stress that Russia's violent and insane aggressions on their country have triggered.
I cannot thank our many generous sponsors sufficient for showing their empathy and making it possible for our 115 young guests to enjoy a small Danish break from their challenging everyday life," Jakob Dalhoff emphasizes.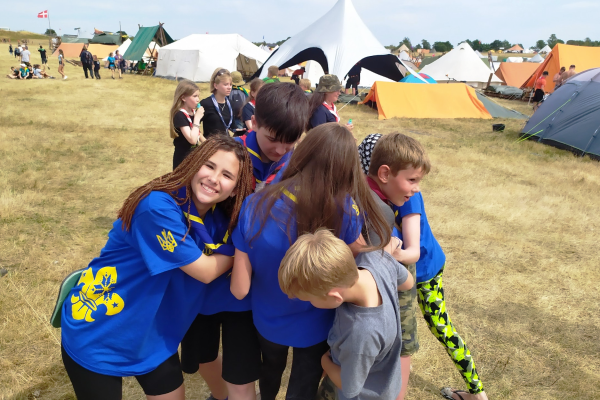 The Ukrainian guests came from the national scout organizations, AUG and NOSU,
to participate in the Scout Camp 2022 at Copenhagen - the largest in the Nordics,
with 32,000 other scouts from 37 countries.

The Ukrainian scouts expressed great gratitude for being invited to this exciting international event in foreign but warm and welcoming surroundings.
"At home, thousands of fathers have gone away to fight at the front. Most of us know someone, perhaps even several, who have been injured by the Russian attacks on our country."

Global community
During their ten days in Denmark, the Ukrainian youngsters experienced international friendship and togetherness - the feeling of being a part of a warm and inspiring global community.
"Our guests grateful could return home with the full conviction that we are many also outside Ukraine caring about us and will support the fight for their future," Jakob Dalhoff says.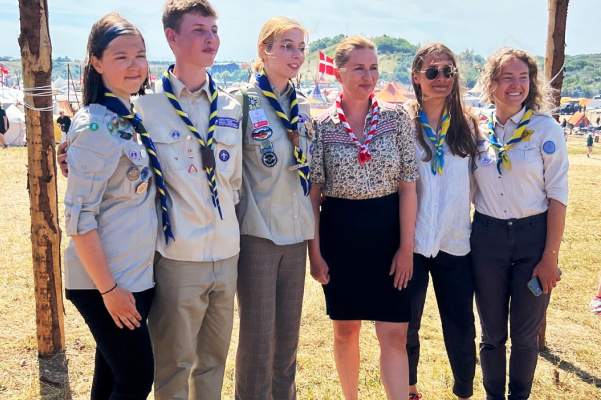 Among the many guests at the Danish Scouts' Camp was the Danish Prime Minister
Mette Frederiksen as well as mayors and city councillors from 75 municipalities.

In Lviv, even before the outbreak of the war in February, Jakob Dalhoff was involved in several initiatives for the benefit and joy of Ukrainian children and young people.
Also, he has fought hard to keep up the courage, morale, and spirits among his 40 Ukrainian MatchOffice employees in the western Ukrainian city. ●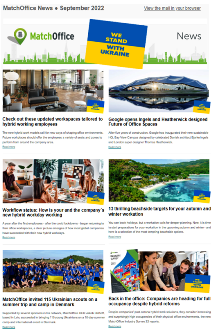 Read more:
Linkedin.com/in/jakobdalhoff: A big thank you - we did it
Spejderneslejr.dk/en: Orange tents are lighting up the jamboree
Matchoffice.com: Danish company works on high alert in Ukraine
Kyivindependent.com: Independent English-languaged news from Ukraine