Drop-in office spaces and workstations on a daily, weekly or monthly basis are set to become a tremendous hit for several entrepreneurs, freelancers and office workers during the corona reopening, global experts estimate.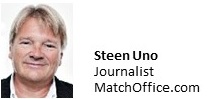 The covid meltdown in 2020 forced the coworking industry to the bottom. In a few months or even weeks, providers around the world lost up to half of their tenants, and the number of new rental inquiries plunged even more.
Dozens of tenants had to shut down completely, others chose to scale down and make their already short-term bonds of three months even shorter - for monthly or weekly subscriptions, yes, even for just day passes.
Now it starts to brighten again. In the reopening phase, coworking landlords might turn out to become some of the CRE industry´s significant winners.
Experts predict that the coworking concept's flexible short-term rentals will boom as companies introduce permanent remote working, and office employees leave the home desk to resume their missing social relationships under new post-corona adapted auspices.


Drop-in concept
The new Swedish provider Places just launched its first coworking drop-in offering daily workstations for users who want to work remotely but close to home because they can not perform efficiently in their private home.
"Companies are in the process of adjusting to post-corona time. Many employees can see benefits in working from home partly, even though many of them don´t have access to satisfactory working conditions. We address our new service to these users, Places co-founder Sorosh Sang says.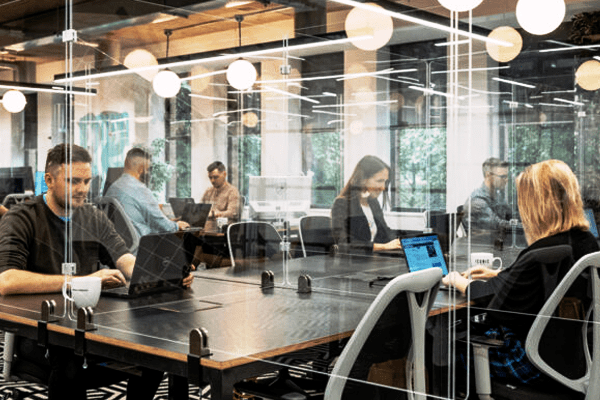 Experts predict that the flexible short-term rentals of the coworking concept could
become a significant hit during the corona reopening. Photos: iconicoffices.ie

Places opened its first, 220 sqm large drop-in space with 35 workstations in Stockholm's large Sickla city shopping and business area. A drop-in day pass is available for €19, a membership with free drop-in access costs €195 monthly.
MatchOffice News has picked out this selection of coworking environments offering flexible workstations presented and currently available at Matchoffice.com: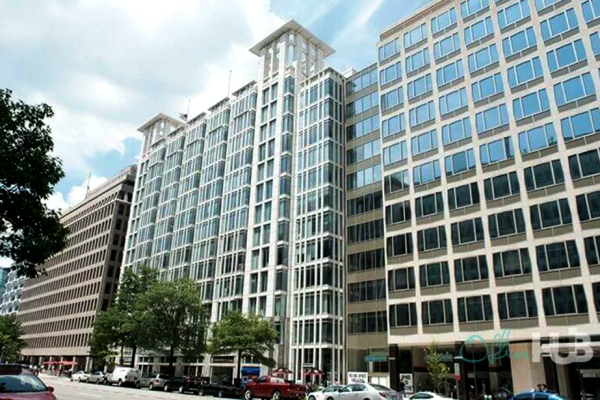 Just minutes from the White House, in the heart of America's capital on one of the city's most important streets with proximity to the city's key government offices and financial institutions. Unbeatable coworking spaces with hot desk & dedicated desk, impressive boardrooms, meeting rooms, exclusive pantry.
● Hot Desk: $10/day, $300/month
● Dedicated Desk:$15/day , $450/month
● Offices: From $1,000/month
● The Virtual Office: $228/month, $8/day
● Meeting rooms: $50/hour
Please order info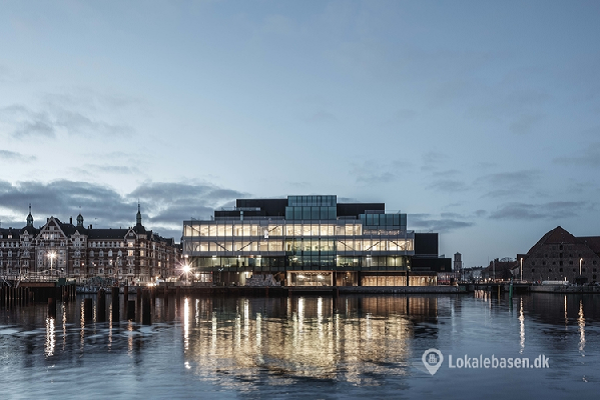 Centrally located workstations with harbour views and exquisite surroundings. Access to professional networks both internationally and with coworking connections. Membership provides access to social events and other activities, development programs, and network facilitation.
● Flex desk: €345/month/ex VAT
● Flex+ desk: €645/month/ex VAT
● Dedicated desk: €485-885/month/ex VAT
Please order info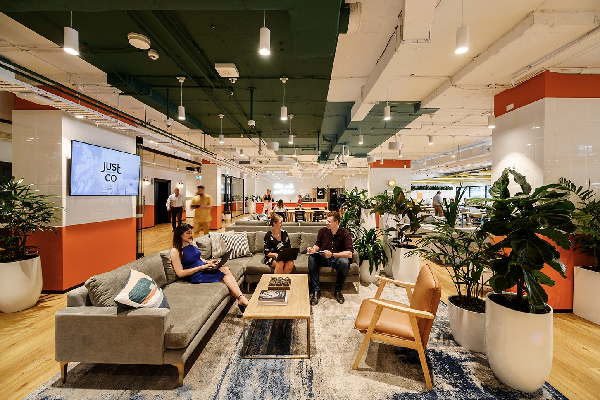 Perfectly located in Sydney's prestigious business district boasting a stunning city skyline view. JustCo's contemporary co-working spaces are designed to revolutionise how you work by empowering your business with outstanding flexibility, stylish practical design and networking opportunities.
● JustDesk Basic: Starting at €65/month
● JustDesk Unlimited: From €325/month
● JustDesk Dedicated: From €615/month
● JustStudio: From €645/month
Please order info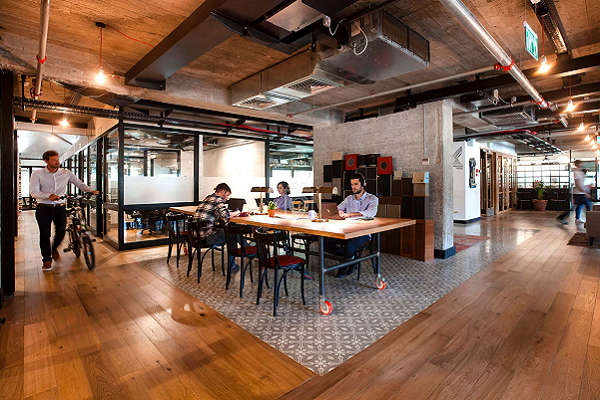 Located in the heart of Tel Aviv, Ahad Ha'Am is the new destination for forward-thinking companies of all sizes. The complex offers workstations in an open space, an office with a company logo, a meeting room and a variety of seating areas - everything designed as a hang-out place for global innovators.
● Open space: Starting at €415/month
● Private office: Starting at €625/month
● Team Suite & Dedicated Space: On request
Please order info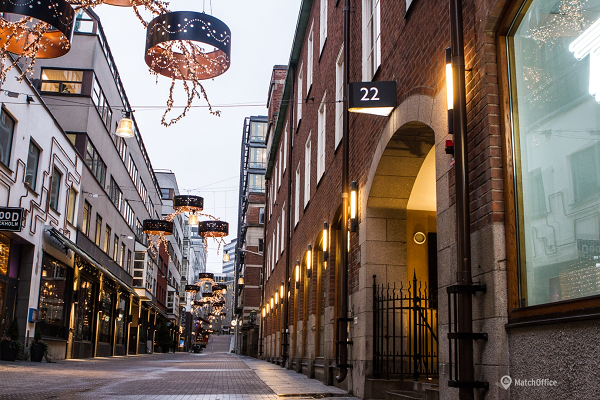 First coworking space for social entrepreneurs in Stockholm established in 2008, provides purpose-driven companies with a flexible workplace and diverse network of professionals, to create collaborations for impact. Perfect space for meetings, events and workshops for purpose-driven companies.
● Daypass (24 h): €25
● Nomad: €165/month
● Starter: €270/month
● Plus: €325/month
● Unlimited: €380/month
● Virtual Office: €80/month
Please order info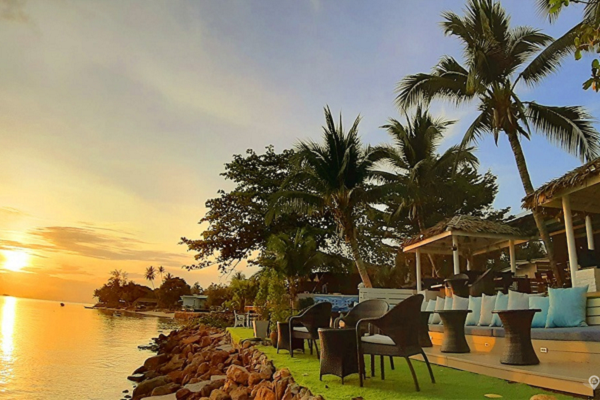 Located on the beautiful island of Koh-Phangan, La Casa is the premiere location by Remote&Digital: A network of coliving, coworking, community, and wellness. La Casa is not only a beautiful ocean-front coworking space with private call and meeting rooms available, but it's also a full-service restaurant and bar, with daily events.
● Day Pass: €2,65
● Hotdesk: €53/month
● Dedicated Desk: €132/month
● Private Office (2 p): €318/month
Please order info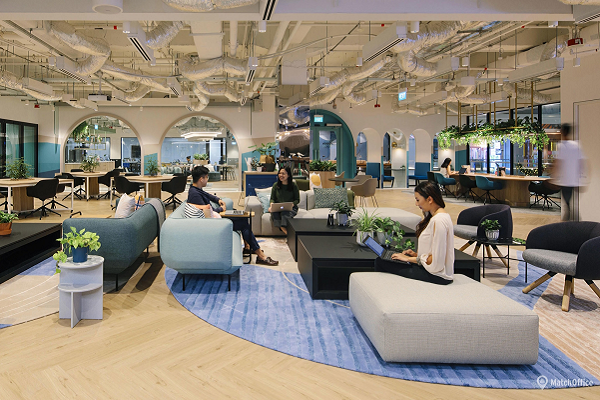 The first ´smart´ Singapore co-working space with several unique features designed to make your life easier, such as a robot butler, cardless access with facial recognition technology and digital wayfinding capabilities. Housed in a retail mall in Singapore's most popular shopping district Orchard Road.
● Hot Desk: From €31/day
● JustDesk Basic: From €60/month
● JustDesk Unlimited: From €245/month
● JustStudio: From €500/month
Please order info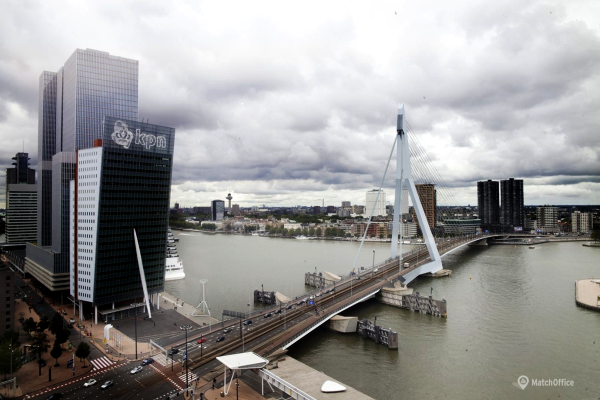 Located at the marvellously designed Kop van Zuid district with an amazing view and one minute away from the Erasmus Bridge. 121 pro coworking spaces fully equipped and just waiting for you to take up a chair. Membership of Tribes can be for as little as a day or a week and for the long term coworker.
● Day Pass: €15
● Hot Desk: €149/month
● Dedicated Desk: €399/month
● Private office: On request
Please order info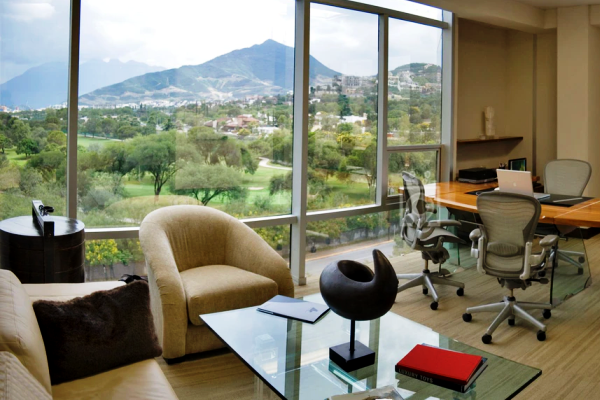 Located in the most distinguished corporate area in the largest business centre in Latin America with more than 2,000 sqm of interior and comfortable common areas. Nearby locations to many renowned restaurants, fitness and health centres, international hotel brands, and interesting entertainment options.
● 1 Day Pass: $15
● 1 Week Hotdesk: $80
● 1 Month Hotdesk: $100
● Dedicated Desk: $250/month
● Private Office: From $500/month
Please order info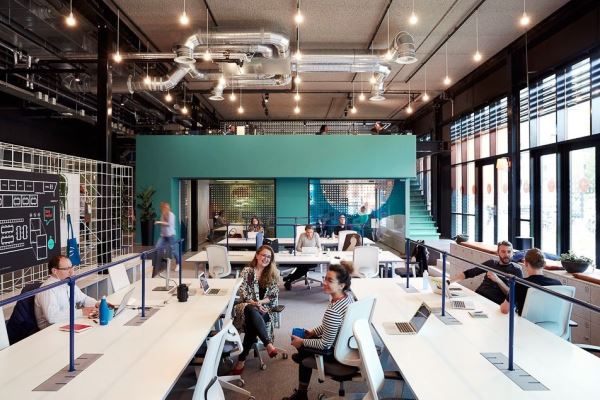 The up-and-coming neighbourhood of TSH Collab Vienna sets the scene for you to get creative and let your entrepreneurial spirit thrive. As part of The Student Hotel, our co-working hub is the ideal place to connect with co-workers, work together and establish new ways to help each other grow.
● Day Pass: €15
● Flex Desks: From €99/month
● Dedicated desks: From €250/month
● An Office of Your Own: Price on request
● Meeting & Event Rooms: From €35/hour
Please order info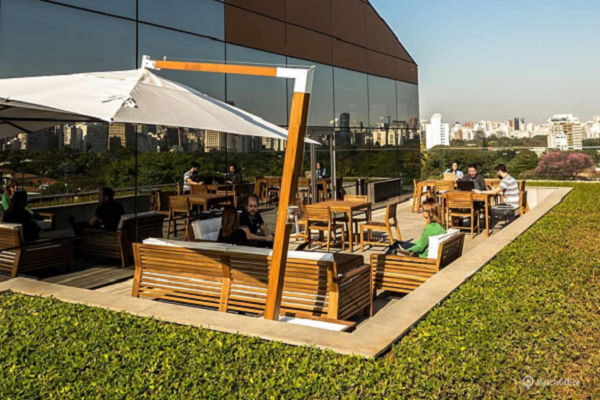 An inspiring environment where ideas develop, businesses build and relationships evolve. The new cool area of São Paulo, surrounded by restaurants and pubs, shopping malls, art galleries and young people. Vila Madalena Pinheiros is located in the heart of a creative, metropolitan environment.
● Coworking Membership: From €115/month
● Dedicated Desk: From €240/month
● Office Space: €265/month
● Virtual Office: From €30/month
● Meeting Rooms: From €22/hour
Please order info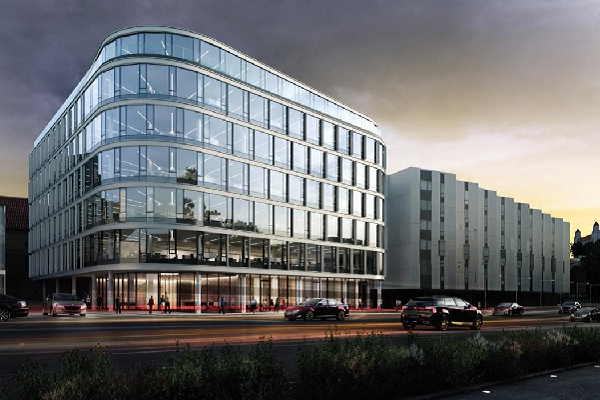 Located in the city centre. In addition to the physical space to work for entrepreneurs and students, we provide complex services to support the development and education of communities in soft skills, technology and many other topics that can help to push your business forward.
● Day Pass: €20
● Hotdesk: €130/month
● Fixdesk: €220/month
● Private office: On request
● Meeting Rooms: €20-30/hour
Please order info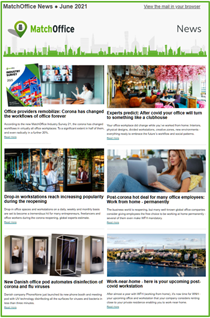 Read more:
Joinplaces.co: Drop-in-workspace in Sickla
Deskmag.com: How the Pandemic Is Affecting Coworking Spaces
Allwork.space: Key learnings from the flexible workspace industry in 2020
Israel21c.org: How co-work offices became the unexpected winners of Covid