Global companies are currently implementing their new hybrid work models and assessing how the disrupted workflows might influence their professional needs for new or more flexible office spaces and environments.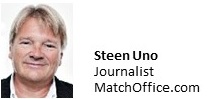 How should companies utilize their redundant office square feet when a considerable number of their employees will work from home in future and leave their office spaces just half occupied ...?
Up through the autumn, companies globally have been reconsidering and deciding their future office space needs while ascertaining their new hybrid work models and workflows functioning.
Several office companies did find their current premises too large or outdated and wanting to downsize to smaller and more flexible workspaces and facilities focusing on health and well-being.
According to experts, many companies can reduce the number of their office square feet by as much as 10-25-33% or even more by switching to new hybrid work models and post-covid solutions.

Redundant square feet
"Still, the office market is only on the verge of change, but several surveys confirm a remarkable increase in companies' interest in new smaller but more flexible office space options," MatchOffice CEO Jakob Dalhoff says.
"When upon the covid-lockdowns many companies decide to let their employees work remotely, their need for physical space will decrease. Therefore, we will see many of them terminate their leases and look for better suitable solutions."
MatchOffice News here presents a selection of the most attractive office properties that have updated their workspaces to the new post-covid era offering vacant flexible offices currently reachable at MatchOffice.com:
The most exclusive Cph City office environment housed in the historic Zeppelin Hall, originally built in 1880 in Germany for the production of Zeppelin airships, four decades later shipped to Denmark and rebuilt as a factory hall. Updated open-plan office for 80-100 employees.
Vacant office spaces:
● Area: 2,018 sqm
● Annual rent: €297/sqm/ex costs
In an outstanding location in Bromma Blocks, we are creating a brand new development of smart and attractive premises for offices, a long-stay hotel and retail. And the area already offers a broad range of shopping plus restaurants and cafés.
Vacant office spaces:
● Area: 25-3,000 sqm
● Annual rent: On request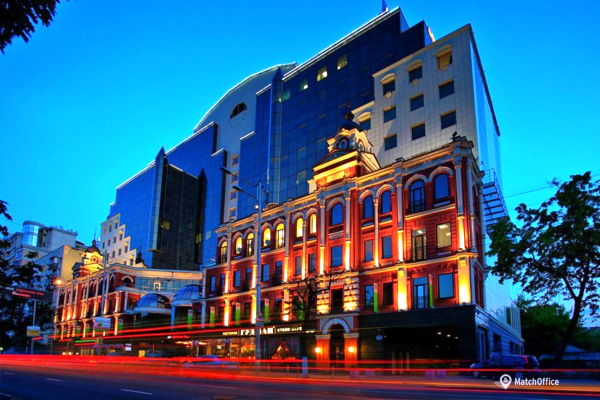 Business centre located in the heart of Kyiv's business district, BREEAM certified, and latest technologies, high-quality materials, modern security system. Flexible layouts make it possible to implement any space configuration. The complex includes a restaurant, cafe, and two-level underground parking.
Vacant office spaces:
● Area: 2,000 sqm
● Annual rent: $25/sqm/ex costs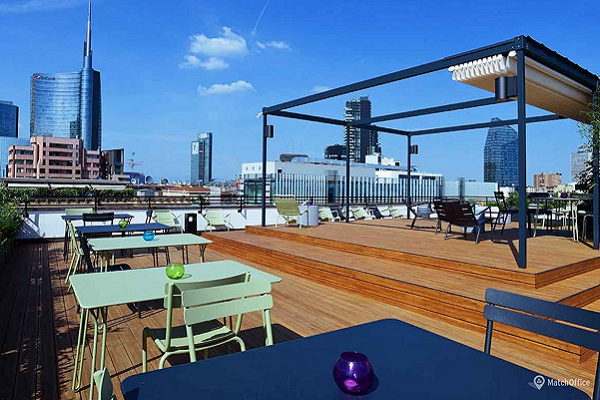 Vibrant inspiring workplace where ideas develop, businesses build and relationships evolve. Located in Milan's newly developed Porta Nuova area, Spaces occupies 7 floors of a fully renovated building - from private offices to co-working spaces and meeting rooms.
Vacant office spaces:
● Area: 10-500 sqm
● Monthly rent: From €470/person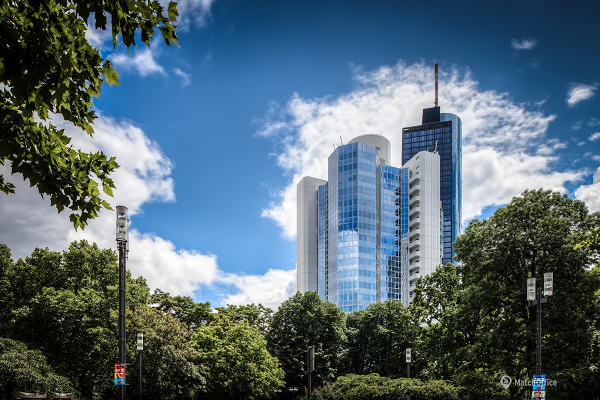 Business centre located in the most representative downtown location in the middle of the financial district and right on the Rothschild Park. All rooms are furnished to a high standard, lockable and are cleaned daily. 24/7 access, cosy lounge for inspiring professional networking.
Vacant office spaces:
● Area: 50-500 sqm
● Monthly rent: €1,797-3,594/private offices/3-6 persons
Easily accessible office spaces in prime commercial hub strategically located for both Zurich Airport and the city centre, and next to Switzerland's largest shopping centre. Four skylights and large surfaces make the entire floor appear bright, inviting, and friendly.
Vacant office spaces:
● Area: 5-200 sqm
● Monthly rent: From €270/person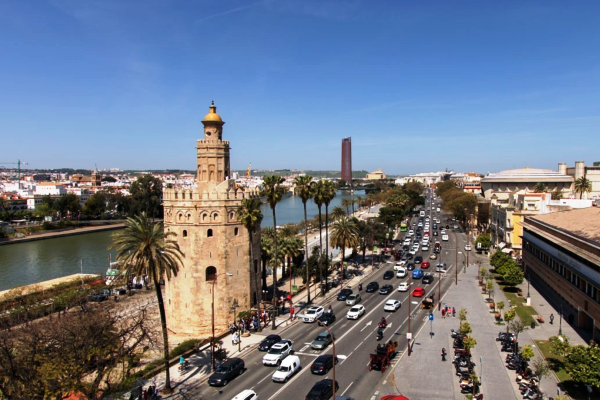 A superb business centre providing a range of high-quality facilities and services for any business size. Located in the heart of Seville, close to excellent transport links and a number of vibrant shops, café, restaurants, hotels and banks, this site is conveniently close to many amenities.
Vacant office spaces:
● Area: 10-100 sqm
● Monthly rent: €550/person
The redeveloped landmark building offers some of the most well-connected London office spaces with major railway stations a short walk away. A large communal terrace provides stunning City views, while a reception area and business lounge provide a stylishly spacious environment.
Vacant office spaces:
● Area: 3,014 sqm
● Monthly rent: From €905/person
Seated on six floors of a brand new 16-story building with views of Manhattan, our waterfront location at Dock 72 is made up of innovative workspace, private outdoor terraces. Easy access by way of the East River Ferry, seven local subway lines, shuttle service from Atlantic Terminal and the Dumbo Loop.
Vacant office spaces:
● Area: 3,000 sqm
● Coworking: $106/week/person, private desk: $203/week/person
High-end business centre located conveniently in the heart of Barangaroo South Area in a former container terminal, the development has transformed into a dynamic waterfront financial district, destined to strengthen Sydney's foothold in today's global economy.
Vacant office spaces:
● Area: 50-2,328 sqm
● Monthly rent: €315/person
Modern business workspace with hotdesks, dedicated desks, and private office solutions, located at the heart of the historic peninsula, and just across the street from the Haliç metro station. Find your inspiration in the cultural richness of Eminönü, from the Golden Horn view, or in the crevices of Istanbul.
Vacant office spaces:
● Area: 130 desks
● Monthly rent: €135/desk
Embassy Tech Village office space delivers a creative oasis for entrepreneurs in Bangalore. Intelligently designed collaborative workspace, beautiful private offices, and generous conference rooms span six floors. Well connected via public transport.
Vacant office spaces:
● Area: 10-100 sqm
● Monthly rent: Coworking spaces from €115, serviced offices from €220
Award-winning workspace design with iconic harbour and island views, located an 11 min walk from Kwun Tong Station and a 2 min walk from Kwun Tong ic Pier bus stop. Beautifully furnished, combined with the latest technology, flexible terms and a selection of exceptional recreational facilities.
Vacant office spaces:
● Area: Up to 25 people
● Monthly rent: €550/person
Find room for high-rise thinking with flexible workspace in Shinjuku's skyscraper district located just minutes from the west exit of Shinjuku station, the world's busiest railway terminal. From dedicated desks to shared sofas and booths, there's room at Shinjuku to work your way.
Vacant office spaces:
● Area: 1-100 desks
● Monthly rent: €745/desk
China World Tower B located in the heart of Beijing's Central Business District, offering superb state-of-the-art serviced office facilities with high-quality furnishings, generous filing space, multiple meeting rooms, and breakout areas in a distinguished business environment.
Vacant office spaces:
● Area: 1-100 desks
● Monthly rent: €1,075-1,600/desk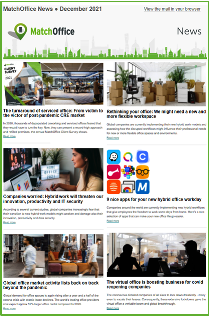 Read more:
Allwork.space: The CRE industry will never be the same
Kpmg/uk: What does hybrid working mean for the office market?
Latimes.com: Will the work-from-home revolution shrink your office?
Wework.com: 8 kinds of space your office needs for activity-based working