Rent apartment in Copenhagen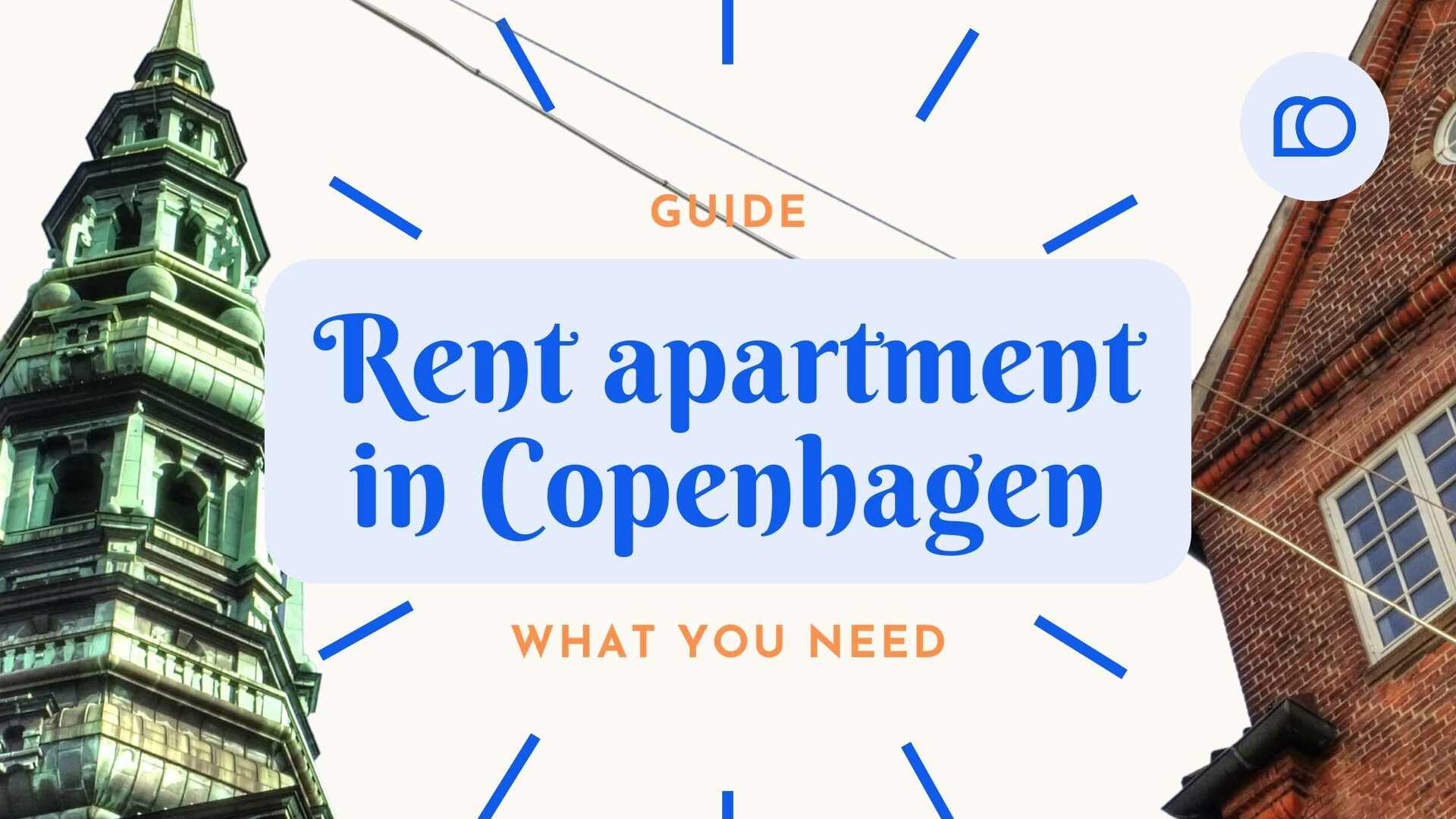 Rent your home on a long term lease contract in Copenhagen
Settling into a new home in an unfamiliar city can be challenging and daunting. Copenhagen, a city steeped in history and bustling with modern life, boasts an eclectic mix of architectural beauty and efficient public transportation. For those seeking to rent an apartment in Copenhagen, this guide will ease the process by providing vital information and practical insights into the city and its rental market.
As one of the most sought-after cities in Europe for quality living, Copenhagen's rental market is both popular and competitive. To successfully navigate the rental landscape, it is essential to first understand your needs and preferences. Carefully examine factors such as desired location, apartment size, available amenities, and your budget. Prioritizing these elements will ensure a smooth search for your ideal living space.
Copenhagen's vibrant neighborhoods each exude a distinct charm and atmosphere. From picturesque canals and cobbled streets to trendy cafes and green spaces, the city offers a diverse range of living options. Our comprehensive guide to Copenhagen's neighborhoods will help you choose the perfect area that aligns with your lifestyle and preferences.
Budgeting is a crucial step in finding the right rental apartment. Our guide offers vital insights into the average costs of renting in Copenhagen, facilitating prospective tenants in gauging a realistic budget for their apartment search.
Successful apartment hunting requires employing strategic approaches like utilizing online platforms, collaborating with agents, and attending viewings. Our guide arms you with the requisite know-how to efficiently locate your perfect home in Copenhagen.
Understanding the nuances of the rental process is vital for a fulfilling tenancy. Our detailed walkthrough, from apartment viewings to lease signing, ensures tenants are well-prepared to embrace their new home.
Lease agreements can be intricate and, at times, confusing. Our guide provides in-depth information about rental terms and how to negotiate favorable conditions when signing the lease.
The transition into a new apartment should be seamless and hassle-free. Our practical tips on moving in, setting up utilities, and handling post-move responsibilities will guarantee a comfortable and smooth start to your Copenhagen life.
Copenhagen's rich public transportation network, vibrant arts scene, and extraordinary culinary offerings await prospective tenants. Our guide offers valuable insights into the city's daily life, encouraging tenants to comfortably settle into their new surroundings.
Furthermore, adhering to Danish rules and regulations is fundamental to a lawful tenancy. Our comprehensive guide on tenants' legal rights and responsibilities helps maintain a fair and just rental experience.
Maintaining a positive landlord-tenant relationship is paramount for a harmonious living situation. Our guide offers practical advice on fostering a collaborative bond with your landlord and addressing any potential issues or repairs.
Our conclusion summarizes the fundamental takeaways and instills confidence in readers to begin their apartment search in Copenhagen, armed with knowledge and determination. Embark on the thrilling journey of renting an apartment in a city that seamlessly fuses historical splendor and contemporary living.
Contents in this guide
Introduction to Copenhagen's Rental Market
Copenhagen's rental market is dynamic and fast-paced, driven by factors such as the city's robust economy, rich culture, and high quality of life. Understanding these dynamics is critical for prospective tenants navigating the rental terrain.
Demand and Supply
High demand defines the Copenhagen rental market. Thanks to its thriving job market, world-ranking universities, and its status as a global cultural hot-spot, the demand for rental properties remains consistent, if not rising.
However, availability doesn't always keep pace with demand, leading to a tight market and relatively high rents, particularly in popular districts like Indre By (the city center), Vesterbro, and Østerbro.
Expert Tip: Start your apartment hunt early to secure the best options.
Rental Prices
Rental prices vary significantly across the city, generally reflecting the desirability of the location and the available amenities. On average, you can expect to pay around 8,000 to 12,000 DKK per month for a one-bedroom apartment in Copenhagen's city center.
If you are looking for a four-bedroom apartment you can expect leasing prices around 16,000 to 22,000 DKK per month.
Factors influencing these prices include proximity to transport links, universities, parks, and other attractions. The condition of the apartment, its size, and included amenities also play a significant role.
Expert Tip: Do thorough comparisons and consider different areas to find something within your budget.
Contract Types
Copenhagen offers two key types of rental contracts:
Time-unlimited contracts ('tidsubegrænsede') which, as the name suggests, has no fixed end date, and
Time-limited contracts ('tidsbegrænsede') usually lasting 2-4 years.
The law protects tenants in 'tidsubegrænsede' contracts more, making it harder for landlords to increase the rent or evict tenants without clear justification.
Expert Tip: Understand the type of contract you are entering into – it can profoundly impact your tenancy.
Legal Regulations
Denmark's Rent Act regulates the Copenhagen rental market, aiming to protect tenants from unfair rental conditions. The Act sets guidelines on rent levels, contract conditions, eviction notices, and other rent-related issues.
Expert Tip: Familiarize yourself with the Rent Act to ensure your rights are respected.
The Role of Rental Agencies
Given the competitiveness of the market, many tenants choose to work with rental agencies to secure an apartment. Rental agencies have their pulse on the market and can provide valuable assistance in navigating viewings and negotiations.
Expert Tip: Use a reputable agency to maximize opportunities and minimize rental hiccups.
Understanding Copenhagen's rental market sets the stage for a successful apartment hunt. As you progress in your search, remember to consider all relevant factors and ask the right questions to ensure you find an apartment that suits your needs and budget.
Understanding Your Needs and Preferences
Understanding your needs and preferences is pivotal when embarking on the journey of finding a new rental home. Your requirements will shape your overall renting experience, affecting everything from the location to the price you're willing to pay.
1. Determine Your Priorities
Begin by listing down your top priorities. What matters most to you in a home? Is it the location, the size, the amenities, or something else? For example, if proximity to work is crucial, you might prioritize homes near your workplace.
2. Consider Your Budget
Renting prices vary based on location, size, and amenities. Assess your finances and set a realistic budget. Allocate a portion of your income for rent while considering other expenses like utilities and groceries. Stick to your budget to ensure a comfortable financial situation throughout your tenancy.
3. Research Rental Prices
To understand the rental market better, research prices in the areas you're interested in. Websites, local classifieds, and real estate agencies can provide valuable insights. Compare the costs and see how they align with your budget. Be open to adjusting your expectations if the rental prices don't match your initial estimates.
4. Explore Neighborhoods
Different neighborhoods have different vibes and amenities. Research each neighborhood's characteristics, such as safety, accessibility, nearby facilities, and overall community atmosphere. This knowledge will help you choose a location that suits your lifestyle and preferences.
5. Consider Future Plans
Think about your future plans. Are you planning to stay for a short period or a more extended stay? Your rental choice might vary based on this. For a short stay, proximity to transportation hubs might be crucial, while a long-term stay might emphasize factors like educational institutions and community services.
6. Account for Commuting
If you need to commute daily for work or other activities, consider transportation options. A place with good public transport or easy access to major roads can save you time and effort, impacting your overall satisfaction with the rental.
7. Balance Your Needs
While it's essential to prioritize, finding a balance between your needs is crucial. You might need to compromise on certain aspects, such as size for a better location or amenities for a lower price. Prioritize your requirements but remain flexible.
Understanding your needs and preferences is the foundational step in finding a suitable rental home. By researching rental prices and considering your budget, you can align your expectations with the reality of the rental market. Remember, a well-informed approach leads to a more satisfying renting experience.
Navigating Copenhagen's Neighborhoods
Nørrebro: The Global Getaway
When you rent an apartment in Copenhagen, consider Nørrebro, a neighborhood where diversity thrives and a fascinating melting pot of food, culture, and community converge. This area offers second-hand shops, restaurants, and cultural spots such as Assistens Cemetery, a tranquil place of historical significance and a popular spot for locals. Nørrebro undoubtedly brings a global flair to the Danish capital, embracing an international vibe that is both invigorating and eye-opening.
Nørrebro's apartments come predominantly in vintage-style buildings, echoing its rich historical background. Remember, renting here means you are just steps away from the vibrant Jægersborggade, a street brimming with small artisanal shops, cafes, and restaurants.
Vesterbro: The Hip Hangout
For those seeking a mix of the trendy and traditional, Vesterbro is worth considering when looking to rent an apartment in Copenhagen. Once a working-class district, it has evolved into a fashionable area teeming with stylish boutiques, innovative eateries, and craft beer spots. It hosts the famous Meatpacking District, a site present since the 1880s, now redefined as a creative cluster for Copenhagen's cultural and creative industries.
Vesterbro also proudly bears the distinction of being one of the most family-friendly neighborhoods. Numerous parks, such as Skydebanehaven, a hidden garden oasis, make it particularly suited for families with young children.
Østerbro: The Peaceful Retreat
This serene neighborhood is perfect if you're seeking a quiet area to rent an apartment in Copenhagen. Østerbro, defined by its wide boulevards, charming townhouses, and the stunning Kastellet - a star-shaped fortress, is a calm and classy neighborhood for both families and professionals. Fælledparken, Denmark's largest public park, is housed here, offering a perfect resident retreat.
Østerbro's shopping street, Østerbrogade, is a less crowded alternative to Strøget in the city center and houses specialty shops that lend a unique character to the neighborhood.
Assessing Rent and Facilities
Remember, the cost of renting an apartment in Copenhagen can vary based on the location. For instance, Østerbro and Vesterbro are pricier compared to Nørrebro. Essential amenities such as connectivity to public transportation, proximity to supermarkets, and access to recreational facilities should be factored into your decision when you select an area.
Equipping yourself with knowledge about the neighborhoods can help you make an informed decision when you're set to rent an apartment in Copenhagen. Whichever neighborhood you end up in, there's no doubt you'll be a part of a vibrant, bustling community that makes Copenhagen the dynamic city it is today.
Other popular areas of Copenhagen
Indre By (City Center)
The heart of Copenhagen, known as Indre By, toeds a remarkable line between historic and modern. Wander through narrow, cobbled streets brimming with 18th-century architecture, or explore the bustling shopping streets like Strøget. Don't miss the Rosenborg Castle, memento of the city's regal past, located in the King's Garden, Copenhagen's oldest royal garden commissioned during the reign of King Christian IV.
Ørestad
Often described as a city within a city, Ørestad houses Copenhagen's most contemporary architecture. From the awe-inspiring 8-House by Bjarke Ingels to the DR City, home to national broadcast, Ørestad is the epitome of Danish modernity. Enjoy the calm of Amager Nature Park, a juxtaposition against the urban sprawl.
Nordhavn
Nordhavn is the city's most ambitious waterfront transformation project. Once a busy industrial port, it's now a smart, sustainable urban district with modern buildings, like the unique circular apartments of The Silo. Visit Konditaget Lüders, a rooftop recreation space that gives a spectacular panoramic view of the city.
Frederiksberg
This relatively small borough is marked by wide boulevards, charming squares, and jaw-dropping mansions. Home to the stunning Frederiksberg Gardens and the Copenhagen Zoo, the district offers green respite amid the city. Visit the renowned Royal Danish Academy of Music for a concert.
Amager
Amager is a vibrant area that serves as a hub for both nature lovers and shopping enthusiasts. Visit the award-winning Amager Beach Park or explore Fields: Northern Europe's largest shopping and entertainment center. Amager also hosts the annual carnival, the largest in Denmark.
Christianshavn
Channeling Dutch vibes with its canals and colorful houses, Christianshavn offers a laid-back lifestyle. Visit the Church of our Saviour with its helix spire and curved staircase. Also, don't miss Freetown Christiania, a controversial autonomous district known for its unique community spirit.
Nordvest
Nordvest has experienced an urban revival, emerging from grit to a creative hotspot. From diverse shopping outlets, outdoor activities in Utterslev Mose, to the hipster nightlife scene, it is a melting pot of cultures: sharp contrast yet a harmonious blend of old and new.
Sydhavn
Sydhavn, or South Harbor, has transformed from industrial port to diverse locale. Grab a kayak to explore the harbor, go birdwatching at the Sydhavnen's Tip, or experience the local arts scene that's fervently shaping the district's identity.
Islands Brygge
Islands Brygge is a stylish district situated on the harbor-front. Enjoy the bustling industrial-turned-recreation area perfect for a hot summer day. Home to the Bjarke Ingels-designed Mountain Dwellings, it exhibits modern coexistence of architecture and nature.
Valby
Valby is a homely area that maintains a small-town charm whilst offering a rich cultural scene. It houses Copenhagen's Film City, Carlsberg Breweries, and several parks. Enjoy the peaceful and family-friendly district with deep historical roots.
Budgeting for Your Rental
Housing Costs: Rent and Utilities
To determine a feasible budget for your rental, it is crucial to account for the cost of rent and utilities. Rent prices in Copenhagen vary depending on factors such as location, size, and the age of the building. Prioritize your requirements to make a calculated decision when selecting an apartment. In general, expect to pay higher rents in popular neighborhoods like Vesterbro and Østerbro or closer to city centers.
Utilities are another significant expense to be aware of when budgeting. Most utility costs, such as heating, water, and electricity, are not included in the rent. Keep track of your consumption, as utility bills are typically charged every three months, taking your usage habits into account.
Rental Deposit and One-time Expenses
Danish regulations often require tenants to pay a security deposit that may range from one to three months' rent. This deposit is refundable when the tenancy ends, provided that there are no damages or rent arrears. Additionally, you may need to pay an initial month's rent as an advance.
Further, include the cost of moving, which may entail hiring moving services, packaging materials, or travel expenses. It is wise to set a budget for move-in essentials, such as furniture, appliances, and home accessories, to establish a comfortable living arrangement.
Monthly Expenses and Budgeting
Your monthly expenses will encompass more than just rent and utilities. Budget for expenses like food, transportation, phone plans, and insurance. Copenhagen offers multiple transportation options, from cycling to monthly public transport passes; choose the most cost-efficient method that best suits your lifestyle. When budgeting for groceries, consider shopping at discount supermarkets, such as Netto and Lidl, for significant savings.
Additionally, make room for discretionary spending, like dining out, entertainment, and personal savings in your budget. While Copenhagen boasts numerous museums, cultural events, and eateries, make informed choices without straining your finances.
Seeking Assistance for the Rental Process
When searching for the ideal rental, consider reaching out to experienced professionals like Copenhagen Quarters for expert help. They provide essential guidance and support during the entire rental process, from finding the right home to handling lease agreements. Learn more at www.copenhagenquarters.dk/en.
Preparing for Unexpected Costs
Lastly, add a contingency fund to your budget plan for any unforeseen and one-time costs that may arise during your tenancy. This fund acts as a financial safety net in case of spontaneous repairs or replacements.
Budgeting for your rental in Copenhagen is vital for stress-free living. By including all necessary expenses and ensuring a financial cushion in your plan, you can enjoy the city's vibrancy without any monetary woes.
Finding the Perfect Apartment
Apartment Type: Aligning with Lifestyle
Finding the perfect apartment in Copenhagen begins with understanding the type of apartment that best aligns with your lifestyle. Are you after the charm of a historical building with crown molding and herringbone floors? Or do you prefer the modern comforts of a newer, energy-efficient building?
Studio apartments, typically smaller in size, are ideal for solo tenants or couples. Families might be better suited with multi-room apartments or houses generally found in suburban or quieter neighborhoods like Frederiksberg or Østerbro.
Location: Neighbourhood Matters
Key to finding a perfect apartment is framing your lifestyle requirements alongside your choice of neighborhood. Prioritize proximity to work or school, access to public transportation, and the frequency of social activities. For example, Nørrebro offers a multi-cultural environment and is packed with countless shops and cafes. In contrast, Østerbro is great for those longing for peace while still being close to city amenities.
Budget: Affordability Rules
Remember, the perfect apartment is not only about beautiful decor or a prime location; it also should align with your financial capability. Consider all cost factors, such as rent, utilities, transport, groceries, and personal spending. Attractive areas like city center or Vesterbro might be appealing, but remember, less central neighborhoods can offer better affordability with larger living spaces.
Amenities: Quality of Life
Don't overlook the importance of amenities in the vicinity. How convenient are shopping facilities, healthcare, entertainment, and leisure activities? It's not only big parks that define quality of life, even smaller local ones, like Skydebanehaven in Vesterbro, add immense value.
Moreover, consider your daily commute. Copenhagen boasts excellent bicycle infrastructure; choosing an apartment near cycle lanes can provide direct, cost-efficient routes to your daily destinations.
Viewings: Visual Confirmation
Make sure to physically visit potential apartments. Photos can be misleading and might not give a fair impression of aspects like natural light, noise levels, and the true size of the rooms.
Leasing Contracts: Reading Fine Print
Before you finalize, read your lease contract carefully. Pay attention to details such as the duration of the rental period, deposit amount, notice period for termination, and maintenance responsibilities.
Ultimately, finding the perfect apartment takes time and patience. Aligning your personal requirements with the offerings in Copenhagen's vibrant neighborhoods enables you to discover not just a place to stay but a place to call home.
Understanding the Rental Process
Searching for Property
The rental process begins with a comprehensive search for potential apartments that align with your preferences. Utilize various resources such as online portals, local newspapers, and social media groups. Additionally, word-of-mouth is a potent tool in Copenhagen. Letting your network know about your search can sometimes prove advantageous.
Rental Application
Once you've found a property of interest, the next step is submitting a rental application. This often involves providing relevant documentation such as identification, proof of employment or income, and references. A solid cover letter conveying your interest with personal references or recommendations could differentiate your application in a competitive market.
Leasing Contract
On a positive response from the landlord or the property management company, you will then move onto signing the lease. This document outlines the rights and responsibilities of both parties. Pay close attention to details such as rent amount, deposit, lease duration, termination notice period, and any specific rules associated with the property. Don't hesitate to clarify any queries.
Rent and Deposit Payments
Your lease usually begins with an initial payment covering the first month's rent and a deposit. Typically, the deposit is between one and three months' rent. This money is kept by the landlord but must be paid back when you move out, provided there are no damages or rent arrears.
Inspection of Property
Before moving in, inspect the property thoroughly. Note existing damages, if any, and report them to your landlord or letting agent. Photographs with timestamps are handy for future reference. This process can save you from unwarranted deductions from your deposit at the end of your tenancy.
Registration of Address
After settling in your new place, ensure you register your residence with the local authorities. The CPR registration is a crucial part of settling in Denmark. This provides access to healthcare services, a Danish bank account, and other services.
Ongoing Responsibilities
During your lease, job roles include paying your rent on time, maintaining the property, and complying with terms outlined in your contract. Be aware of common rules like keeping noise levels to a minimum, maintaining hygiene, and notifying your landlord about any necessary repairs.
Rounding off, understanding the leasing process in Denmark allows for a smoother transition into your new home. Be diligent, ask questions, and look for assistance when required. Reputable agencies like Copenhagen Quarters are ready to aid you along this process and help make your experience in Copenhagen an enjoyable one.
Signing the Lease
Frame of Agreement: Lease Details
Once you have decided to rent an apartment in Copenhagen, signing the lease is your next crucial step. This document encapsulates the legally binding agreement between you (the tenant) and the landlord. It determines the duration of your tenancy, rent payment details, and stipulations regarding the use and care of the property.
Security Deposit and the Rent: Payment Upfront
Copenhagen rental practices typically require an upfront payment encompassing the first month's rent and a security deposit. This deposit ranges between one and three times the monthly rent. A bit steep at first glance but considered a safety measure by landlords against potential damages or unpaid rent.
Lease Terms: Reading Between the Lines
The next step is to thoroughly read and understand the lease terms. These terms incorporate:
Rent amount and payment schedule
Duration of the lease and notice period
Property maintenance responsibilities
Rules about pets, renovation, noise etc.
Scrutinize these details. Especially be wary of a vague lease, which can lead to misunderstandings and potential conflict later.
Thorough Inspection: Protection Against Unwarranted Deductions
Before you put pen to paper, conduct a detailed inspection of the premises. Showcase your meticulous eye for detail when checking the apartment. Any pre-existing damage, major or minor, should be duly noted and communicated with your landlord. It is advisable to document these by pictures that are timestamped. An ounce of prevention can save you from false damage claims when you move out.
Registration of Lease: Legal Aspect
In Denmark, all residential leases need to be registered at the 'Tinglyste Dokumenter' (Registered Documents). This mandatory legal exercise provides an added layer of protection for both parties and provides official recognition of your tenancy.
Seeking Expert Guidance: A Wise Move
While this may all seem overwhelming, expert advice and guidance can simplify the process for you. For instance, agencies like Copenhagen Quarters possess experience and resources to help navigate the nitty-gritty of rental processes smoothly.
Signing the lease constitutes your commitment to a new home in Copenhagen. Treat this process with care, and arm yourself with the right knowledge. It ensures a hassle-free rental journey and a pleasant residential experience in this vibrant city!
Moving In and Settling Down
Pre-Move In Checklist
Before moving into your new rental, complete the following actions to ensure a smooth transition:
Utility Setup - Contact local utility companies ahead of time to activate electricity, gas, water, and sewer. Confirm the exact moving day to avoid overlapping charges with previous tenants.
Renters Insurance - Protect yourself and your belongings with renters insurance. Many landlords require proof of this coverage. Look for an affordable plan that covers your necessities.
Legal Documents - Understand and review lease agreements thoroughly. Ensure you're aware of regulations, fees, and responsibilities.
Property Inspection - Conduct a walkthrough with the landlord. Document any damages or issues for later reference. Taking photos offers concrete evidence of the property's condition.
Move-In Day Essentials
Make your first day stress-free by packing essential items:
Basic cleaning supplies
Tools for assembling furniture
First-aid kit
A change of clothes and toiletries
Unpacking and Organizing
Optimize your settling process:
Essential Rooms First - Focus on functional spaces, such as the bedroom, bathroom, and kitchen.
Label Boxes - Mark boxes with room names and general contents for easy unpacking.
Eliminate Clutter - Take advantage of the move to declutter and discard unneeded items.
Storage Solutions - Invest in multifunctional furniture like storage ottomans and under-bed containers to save space.
Connect with the Community
Build relationships in the community:
Neighbor Introductions - A simple knock on a neighbor's door imprints a positive impression. Exchange contact information for emergencies or friendly assistance.
Explore Local Amenities - Familiarize yourself with nearby stores, restaurants, and parks. These spots provide opportunities to meet other residents.
Join Community Events - Attend city or neighborhood events to get a feel for the local culture.
Engage on Social Media - Join neighborhood Facebook or Nextdoor groups to stay updated on local news and developments.
Maintenance and Responsibilities
As a tenant, know your responsibilities:
Routine Maintenance - Address minor repairs, such as unclogging drains and replacing light bulbs.
Timely Rent Payments - Pay rent on time to avoid late fees. Automate payments for reliability and convenience.
Report Major Repair Needs - Contact your landlord for significant repairs and avoid fixing them yourself.
Lease Compliance - Adhere to lease agreements and avoid actions that may violate terms.
Rent History and Future Planning
Maintain a positive rental history by fulfilling obligations and looking ahead:
Keep Records - File lease agreements, receipts, maintenance requests, and correspondence with landlords for future reference.
Renew or End Lease - Discuss lease renewal or termination plans with the landlord well before the end date. Follow proper procedures to avoid penalties.
Moving Out - Perform a final walkthrough and settle outstanding bills. Plan your next move and apply the knowledge from this rental experience.
In conclusion, a successful move-in and long-term living experience rely on preparation, organization, and compliance with lease agreements. By engaging with neighbors and the community, you'll foster a sense of belonging in your new home.
Living in Copenhagen
Lifestyle
Copenhagen is renowned worldwide for its high standard of living. Take advantage of its extensive network of cycling lanes, which form the preferred mode of transport for most residents. Try to embrace this eco-friendly lifestyle, not only for its health benefits, but also to appreciate the city's charm from a different perspective.
Neighborhoods
Diverse neighborhoods carve out the city's appeal. For instance, Østerbro offers tranquility and proximity to the peaceful park of Fælledparken. Nørrebro, colorful and multicultural, is packed with trendy cafes and vintage shops. Meanwhile, the old fishing district of Christianshavn thrills with its unique atmosphere and picturesque canals.
Socializing and Entertainment
Explore the vibrant social scene. Head over to Tivoli Gardens, the second-oldest operating amusement park in the world, or try some traditional Danish cuisine at trattorias scattered in the historic Meatpacking District. For the culturally inclined, visit the numerous museums and galleries, such as the National Museum of Denmark and ARKEN Museum of Modern Art.
Cost of Living
Bear in mind, Copenhagen is a relatively expensive city. From rent to groceries, the cost of living is high. But, this is balanced out by high wages and exceptional public services such as healthcare and education. Plan your budget wisely and maximize the use of markets like Torvehallerne Market, where fresh produce and local products can be found at reasonable prices.
Weather
Prepare for Denmark's temperate oceanic climate. Winters can be cold and windy with short daylight hours. Conversely, summers offer extended sunlight, with beautiful sunny days allowing for joyful outdoor activities. Ensure your wardrobe can accommodate these variances.
Local Customs
Danes are known for their traditional 'hygge' culture which emphasizes comfort, relaxation, and indulgence in simple pleasures. So, don't hesitate to accept invitations to cozy gatherings. It's a great way to get to know the locals and may even help you survive the North European winter!
Language
While many residents speak English, learning Danish could greatly enrich your experience. It will help you connect deeper with locals, as well make otherwise mundane tasks, such as reading postal mail and grocery shopping, more straightforward.
Working
If planning to work while living in Copenhagen, be sure to secure the needed permits and understand your rights as an employee. The Danish workforce is known for its fine work-life balance and positive labor conditions.
In conclusion, discovering Copenhagen is an exciting venture. Each suburb has its character; each corner holds a hidden treasure. Embrace the local lifestyle and you'll soon find yourself feeling right at home in this beautiful Scandinavian capital.
Legal Rights and Responsibilities
Legal Rights
Understanding your legal rights as a tenant is the first step to ensure you are protected and treated fairly.
1. Right to Live in Habitable Conditions
Landlords are required to maintain the rental property in a habitable state, including functioning heating, electricity, and plumbing systems.
2. Right to Privacy
You are entitled to peaceful living without surprise visits or disturbances. Landlords must give reasonable notice (24-48 hours) before entering your rental for inspections or repairs.
3. Right to Safe Environment
Landlords must provide sufficient mechanisms like properly functioning locks, secure windows, and fire safety measures to ensure your safety.
4. Right to Repairs
If there are necessary repairs, inform your landlord immediately. If they don't address the issue in a reasonable timeframe, you might have the right to withhold some rent or make the repairs yourself and deduct the cost from your next payment.
5. Right against Illegal Eviction
If you've fulfilled your lease obligations, the landlord cannot evict you without proper notice and following the legal process.
Legal Responsibilities
1. Paying Rent on Time
Paying rent punctually, as agreed in the lease contract, is your primary responsibility. Delays or non-payments can lead to eviction.
2. Maintaining the Property
Barring normal wear and tear, ensure the property stays in the same condition as during your move-in. Any disturbances or damages can lead to deductions in the security deposit or legal claims.
3. Notifying about Damages or Maintenance Issues
Immediately notify your landlord about any serious repair issues. Failing to do so can result in expenses being passed onto you.
4. Respect Building Rules
Abide by the rules outlined in your lease agreement, like quiet hours, pet policies, or use of common areas.
5. Provide Notice before Moving Out
Give the required notice if you intend to move out after the lease period ends.
Tips for Navigating Legal Rights and Responsibilities
Always document any communication with your landlord concerning repair requests or any other important discussion. This includes verbal agreements – after the conversation, recollect key points and email them to your landlord to maintain a written record.
Read your lease agreement carefully and understand your rights and responsibilities before signing. If in doubt, consult a legal expert or advice center in your area.
New to Copenhagen? Check with the Danish Renters Association ('Lejernes LO'), an organization providing legal assistance to tenants. Know your rights thoroughly and fulfill your responsibilities to ensure a trouble-free tenancy period. Remember, renting is more than just paying for space. It's abiding by the law, fostering mutual respect between the renter and landlord, and creating a positive living experience.
Maintaining a Good Landlord-Tenant Relationship
Communication is Key
Maintain open lines of communication with your landlord. Honest, timely, and respectful conversations can prevent misunderstandings and build a stronger rapport. Use mediums that allow records, such as emails or texts, for instances related to property repair or legal aspects.
Understand and Respect Boundaries
Treat the rental property as if it were your own home. Adhere to lease agreement rules, like avoiding loud noise late at night, handling property with care, and respecting the privacy and rights of neighbors. For instance, if your lease prohibits pets, honor this rule, or discuss potential exceptions with your landlord.
Prompt Rent Payments
Reliability in rent payments is crucial in establishing credibility. Aim to pay your rent on or before the due date. Automation of rent transfer can help avoid forgetfulness or unneeded stress. If unexpected financial difficulties arise, inform your landlord in advance with a proposed plan to rectify it.
Maintenance and Reporting of Issues
Report any significant maintenance issues promptly. Minor problems, if ignored, can lead to significant damages and costlier repairs. For example, a small leak in the bathroom, if unreported, could result in substantial water damage.
Leaving the Property as Found
When moving out, return the property in the same condition you found it at the start of the lease, barring normal wear and tear. Consider professional cleaning services to ensure a thorough job is done. Taking 'before and after' photos can be useful in avoiding potential disputes over the property condition.
Re-negotiation and Lease Extensions
If you wish to extend your stay beyond the lease period, open up dialogue with your landlord well in advance. This displays considerate behavior and increases the chances of lease extension or re-negotiation of terms in your favor.
Dealing with Problems
If problems arise, address them professionally. For instance, if a repair is not done within a reasonable time despite reminders, instead of withholding rent, ask for a rent reduction for the period the property was in disrepair. Disputes over such matters can often be resolved through a third-party mediator, if necessary.
In summary, the landlord-tenant relationship is a two-way street requiring respect, communication, and understanding. As a tenant, your actions and attitudes can significantly influence this dynamic, setting the tone for a tension-free, enjoyable period of tenancy.
Conclusion and Next Steps
The journey of renting a home in Copenhagen is an exciting and rewarding experience. This comprehensive guide has equipped you with essential knowledge and insights to navigate the city's dynamic rental market. As you prepare to embark on this adventure, here are the key takeaways and recommended next steps to ensure a successful and fulfilling rental experience in Copenhagen.
Key Takeaways:
1. Understanding Copenhagen's Rental Market: Copenhagen's rental market is dynamic and high in demand, necessitating early action and thorough research to secure the best options.
2. Understanding Your Needs and Preferences: Prioritize your requirements, budget carefully, and research neighborhoods to align your preferences with the rental market's reality.
3. Navigating Copenhagen's Neighborhoods: Explore Copenhagen's diverse neighborhoods and choose one that suits your lifestyle and preferences.
4. Budgeting for Your Rental: Consider all expenses, from rent and utilities to one-time costs and monthly living expenses, to set a realistic budget.
5. Finding the Perfect Apartment: Consider your lifestyle, location preferences, budget, and desired amenities to find the ideal apartment that aligns with your needs.
6. Understanding the Rental Process: Physically visit potential apartments, carefully read lease contracts, and pay attention to crucial details to ensure a smooth rental process.
Recommended Next Steps:
1. Start Your Apartment Hunt Early: Begin your search as soon as possible to secure the best options, especially in the competitive Copenhagen rental market.
2. Consult with Professionals: Consider reaching out to experienced professionals like Copenhagen Quarters for expert guidance and support throughout the rental process.
3. Visit Neighborhoods: Visit various neighborhoods in Copenhagen to get a feel for their atmosphere, amenities, and suitability for your lifestyle.
4. Finalize Your Budget: Finalize and adhere to your budget, considering all necessary expenses and creating a contingency fund for unexpected costs.
5. Schedule Property Viewings: Arrange visits to potential apartments to visually confirm their suitability and align them with your preferences.
6. Read Lease Contracts Thoroughly: Before finalizing a lease, carefully read and understand all terms and conditions to avoid any surprises during your tenancy.
With these key takeaways and recommended next steps, you are now well-prepared to start your apartment search in Copenhagen with confidence and determination. Embrace the journey, and may you find the perfect home that seamlessly blends historical splendor with contemporary living in this remarkable city. Good luck!
The number of high-quality rental properties in Copenhagen is rising dramatically in recent years.
| Year | Number of rental homes in Copenhagen |
| --- | --- |
| 2020 | 89577 |
| 2021 | 91815 |
| 2022 | 98776 |
| 2023 | 100928 |